Fireplace set & firewood rack EVO
Fireplace set & firewood rack EVO
Discover the EVO series
The fireplace set and firewood rack from the EVO series are characterized by high quality workmanship and functionality. Clean lines, purist design and a natural look – the fireplace set and shelf will fit into any environment. The EVO series is made of high-quality HPL (High Pressure Laminate) and is available in anthracite, taupe and white, creating new accents in the living space. The fireplace set includes a lacing hook, tongs, broom and dustpan.
Purist design
Impressive and at the same time timeless, the EVO fireplace set and firewood rack set the scene. With clean lines, the series is available in anthracite, white and taupe and visually fits into any environment.
Heat Resistant & Scratch Resistant
The series is made of durable HPL (High Pressure Laminate). HPL is very robust, scratch-resistant and at the same time easy to clean. In addition, the firewood rack is also suitable for outdoor use, as HPL is weatherproof and frost-resistant.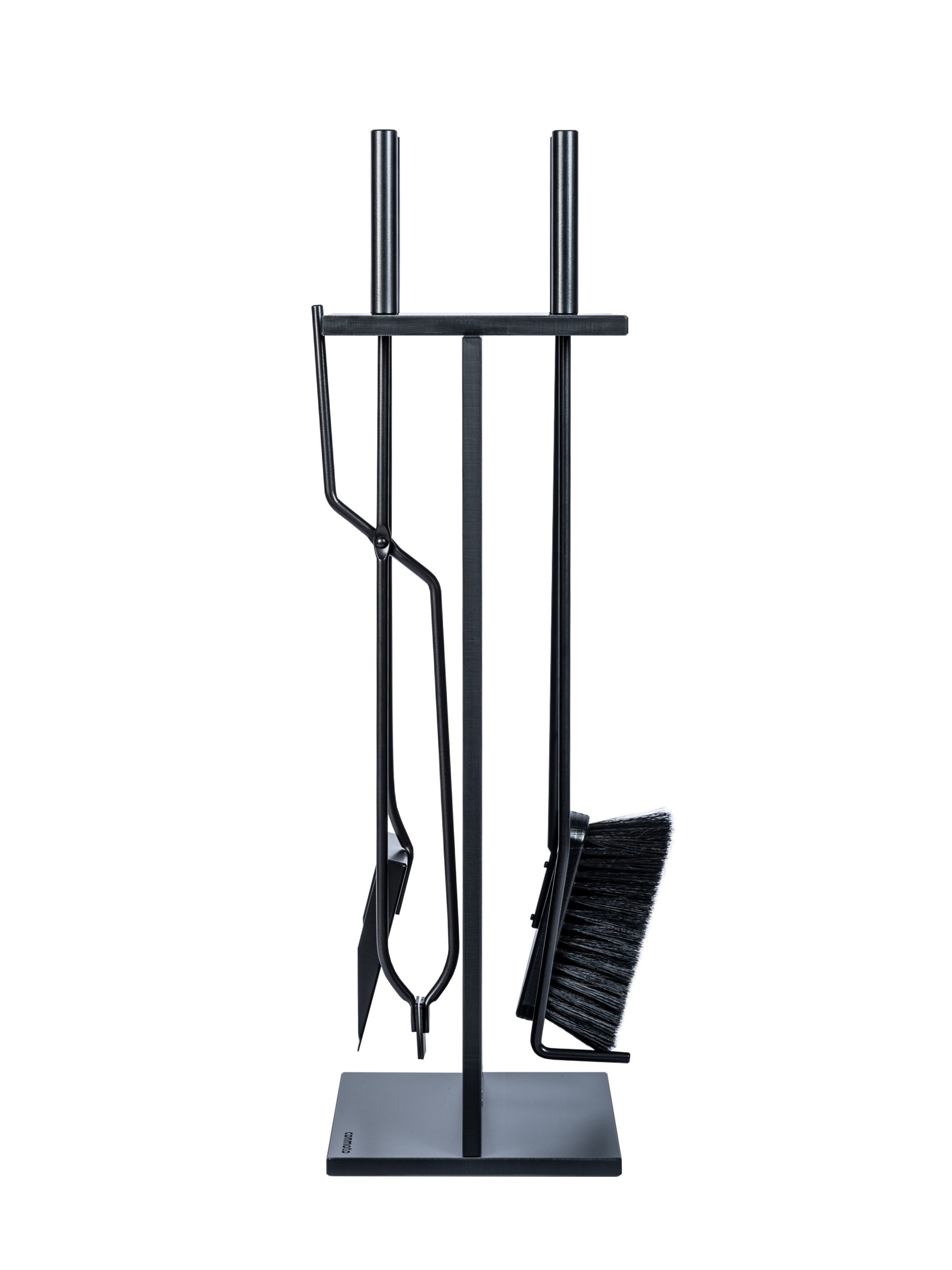 The days are getting shorter and the temperatures cooler – what could be better than getting cozy at home by the fireplace with a warm fire. This winter season we have expanded our exclusive selection of fireplace accessories with the EVO series from conmoto. The set, consisting of fireplace set and a firewood rack, is selected for classic fireplaces.
The conmoto EVO series is minimalist and yet present. It inspires with detailed processing technology as well as an impressive and exclusively coherent processing of the material.
Hohe Qualität, Top Designer
14 Tage kostenlose Rückgabe
Direkt vom Hersteller kaufen
Find more fireplace accessories from conmoto