High quality design outdoor
Kitchen for your garden
In collaboration with renowned designers
High quality design outdoor
Kitchen for your garden
In collaboration with renowned designers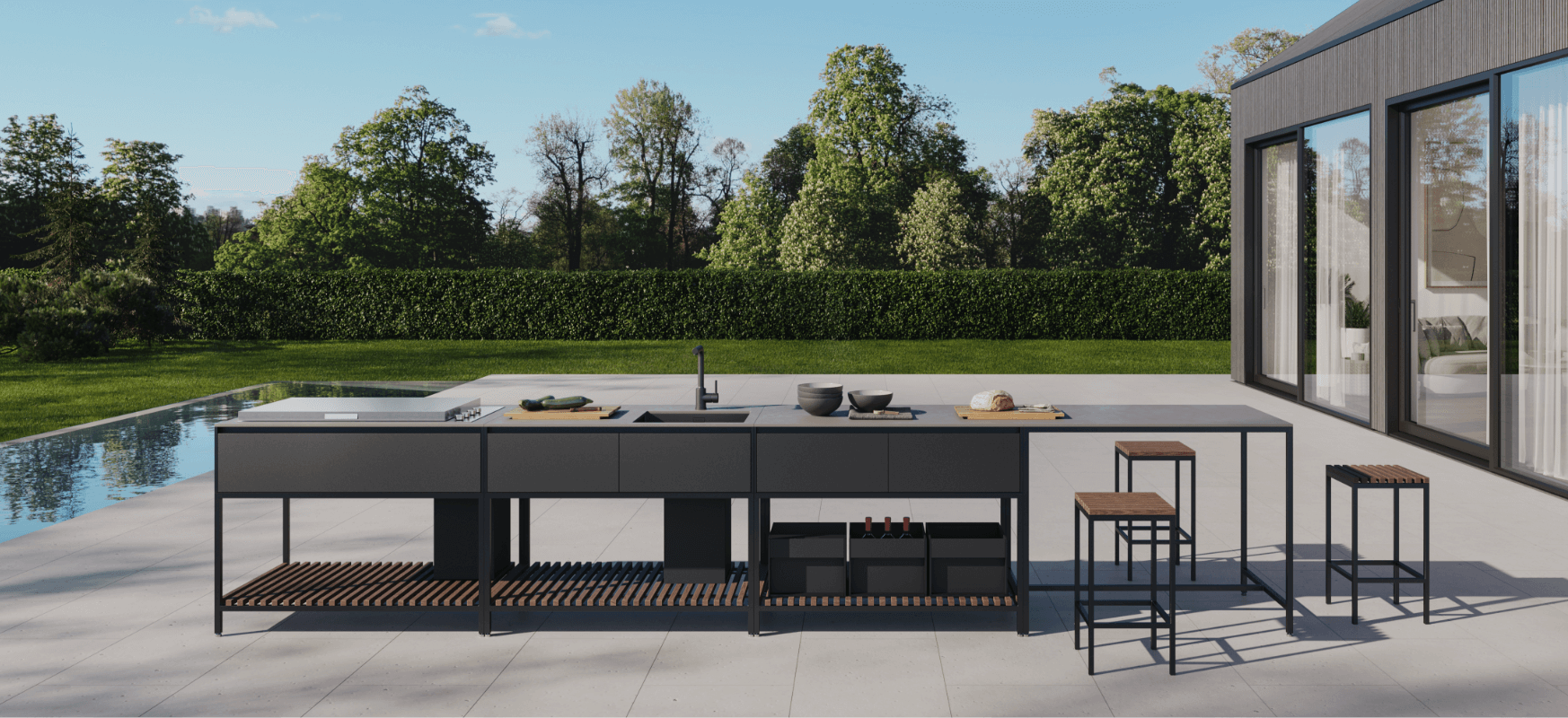 Outside cooking, eating, relaxing – living!
Modular design
The conmoto outdoor kitchen in an elegant, light design offers a lot of flexibility in the design due to its modular structure.
Designed as a modular system, the TICINO Kitchen frame can be designed according to your wishes.
With your spacious countertops, you'll have plenty of room to prep, cook and present.
Cook in the garden, serve in the garden, eat together and communicate – Look forward to spring with our new outdoor kitchen as an extension of the TICINO series!
With grill, water and storage modules to your dream kitchen in your garden.
Our TICINO Kitchen frame convinces all along the line
Modular in design
Can be combined with the currently most sought-after gas grill and the Green Egg. Our different materials offer scope for design.
Purist design
Design by Carsten Gollnick. No compromise of functionality and design. Ground clearance ensures pleasant working conditions.
Quality
Through production in our own manufacturing we can proudly say: "Made in Germany". We use thermo ash as domestic wood.
Highest quality and weather resistant materials – for use all year round.
Frame and drawer pulls made of powder-coated matte black stainless steel

Body and drawers made of HPL in anthracite Worktop made of easy-care ceramic in three timeless colors decors

Shelf made of HPL in anthracite or wooden strips of solid smoked oak

Adjustable feet to compensate for uneven floors
Your choice
Choose from various basic and additional modules, as well as material alternatives. Combine cooking, working and seating areas according to your individual needs or choose one of our pre-configurations.
Step-01
Basic modules
Choose from basic and add-on modules to combine different work surfaces.
Cooler 120 . 6550 € incl. outdoor cooler
Step-02
Materials
Incorporation of various materials

Step-03
Additional modules
Big Green Egg . RRP 1650 €
BeafEater Proline . RRP 3299 €
Step-04
Example combinations. We will put together your dream kitchen.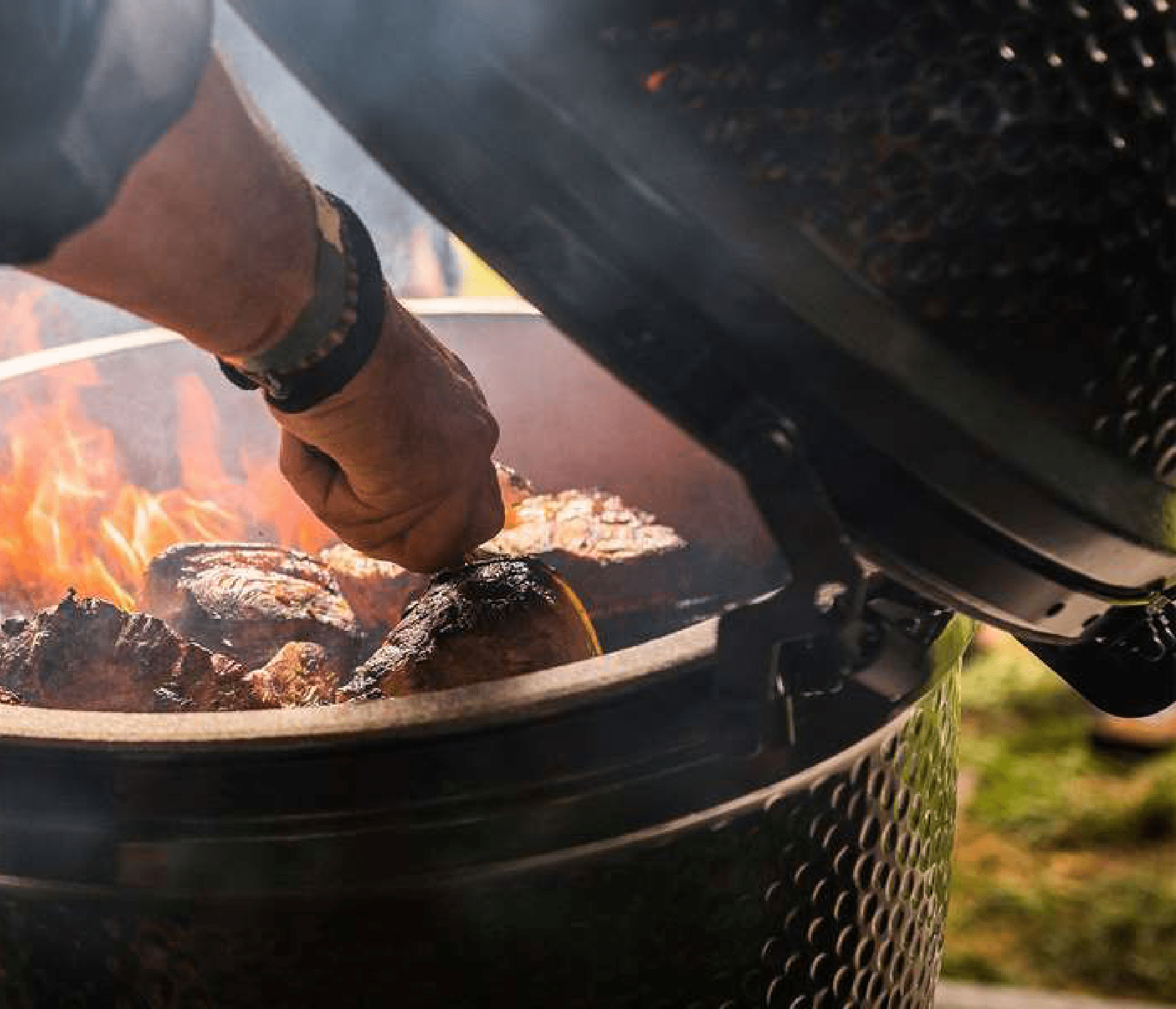 Outside cooking, eating, relaxing – living!
Our outdoor kitchen provides the ideal basis for cooking and grilling together with friends.
Designed by Carsten Gollnick
"Cooking in the garden, serving in the garden, eating together and communicating with aesthetically pleasing objects. For me, these were the tasks to be solved for TICINO Kitchen frame. The way was to use the emotional and spatial space of the garden and to design the furniture accordingly. The result is an outdoor furniture kitchen system that can react very flexibly and humbly to people's wishes and also to changes in everyday garden life. Elegance, coupled with functionality and unrestricted ease of use. To reconcile garden architecture, communication and table culture, that was my desire."
Find more conmoto products